 Not your regular Bratwurst
The Sausage Man Never Sleeps starts with the beloved German staple and makes something you won't find anywhere else in Berlin. We are always working on new flavour combinations using regional and seasonal ingredients to tantalise your taste buds, often collaborating with locals on the food scene to create truly unique sausage experiences. We love a good Bratwurst as much as the next Berliner, but we are here to create something more. 
And sausage is just the beginning. We also specialise in proper, thick-cut English streaky bacon and rich, flavourful black pudding based on the traditional Scottish recipe from the Stornoway region. 
We are always working on new products and flavours, like pizza-ready spicy pepperoni, bacon jam to make your burger next-level and Bacon Dreams, our melted fat and bacon bits concoction that is the perfect starter or finisher for sauces, soups, or anything that needs a little salty pork goodness.
We proudly make our sausages and other pork products using 100% antibiotic- and GE-free whole German pork bellies (and occasionally beef and lamb) from Bäuerliche Erzeugergemeinschaft Schwäbisch Hall. We never use unnecessary additives or fillers. Every product that bears our name is made by us in Berlin. That old joke about not wanting to see how the sausage is made does not apply to our wares. We are transparent in our production and proud of every ingredient we use.
Our bacon is dry cured with salt and pure Mauritian molasses before being smoked, thickly- sliced and vacuum packed for freshness. Our Scottish black and Irish white puddings use certified gluten-free oats so they are safe for our friends with allergies and sensitivities.
We use dried herbs and spices from Ecoland, a German supplier that sources its products from only organic, sustainable & ethical farms - with no middlemen - and handpicks everything for the best flavour.
Spring 2018 marked our very first local nose-to-nail offering with Ernie, a Mangalitsa pig raised in Berlin, who provided us with some of the most delicious sausages, cracklings, pancetta and more. It is an endeavour close to our heart and one we were proud to continue several times over.
Since October 2022 we have our own production space in Reinickendorf where we produce fresh products all week long. Our handmade products are sold at select markets and specialised retailers throughout Berlin, and are available to order for local delivery or to pick up at Erchinger. Many local cafes and restaurants also use our sausages, bacon, black pudding and cured products to take their culinary creations to the next level.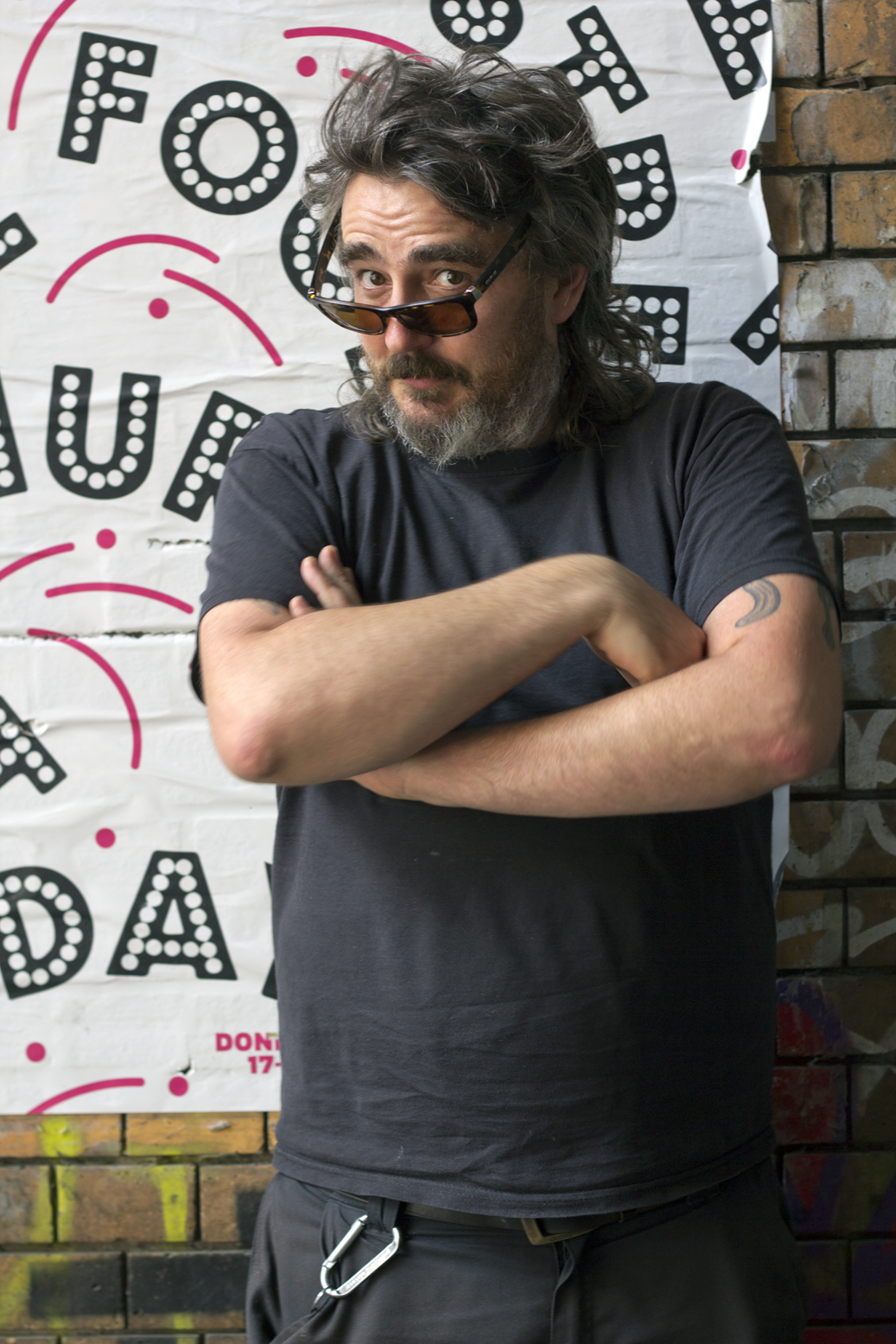 The Man Behind the Sausage Man Never Sleeps
Simon Ellery, a New Zealander-turned-Berliner, is the man behind The Sausage Man Never Sleeps. Starting with his apprenticeship at a butchery in Ashburton on the south island at age 15, Simon built his career in export meat production and food safety before catching the travel bug. After landing in the UK, Simon rediscovered his passion for butchery while working at Lidgate's of Holland Park. A chance meeting brought Simon to Berlin where he worked at Bünger Fleischerei for two years before becoming a German-certified Fleischmeister.
Using a second-hand meat grinder he found at the flea market in Mauerpark, Simon began making fresh sausages for friends using decidedly non-traditional flavours. In April 2014, he started selling these wares, and the official journey of The Sausage Man, Simon's muse and our charming mascot, began. 
So who is this sausage man who never sleeps? Inspired by a butcher he encountered while living in London who worked long hours, Simon wrote a song titled 'The Sausage Man Never Sleeps' with his band, and so The Sausage Man was born...